Home Extension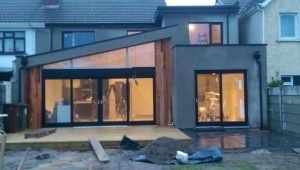 All considerations are made for the new loadings and structural stability of the property when producing the extension and internal design alterations required.
These plans will take into account foundations, load bearing walls, beam sizes and overall structural stability, to guarantee that the design is safely constructed without compromising the structural integrity of your existing property.
Our professional structural engineers integrate cost-effective and safety conscious measures into all designs to adhere to council rules and regulations and meet Building Compliance requirements.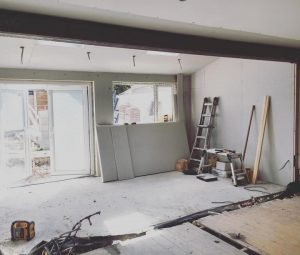 Services included:
Foundation and Floor-Plan calculations to ensure support of new loads.

Wind calculations.

Masonry checks to confirm additional loading won't cause structural defects.

Structural design for flat and pitched roofs.

Issues around boundary limits, party walls or overlooking areas.

Redesign of existing structures.

Designs for new beams, lintels, supports, pad-stones or roofing on new extensions.

Rolled Steel Joist (RSJ) and beam design.

Optimized designs to increase the ease of build-ability.
WHY CHOOSE US
Small jobs such as a single storey or double storey extension for residential jobs can be delivered in 7 days.
Medium to large size projects which may include basement designs, new build or jobs that require significant structural input can be completed in 1-4 weeks.
Contact us for a completely free estimate of costs with no hidden extras.
Our home extensions offer premium quality with structural engineering solutions that are highly sought after by clients.
We are fully qualified and certified Structural engineers offering the very best cost-effective solutions. Providing affordable services with safety and quality at the forefront of our designs.
Please feel free to get in touch
Same day response with fast turnaround servicing commercial & domestic design and assess structures to ensure they are efficient and stable.
Email   [email protected]